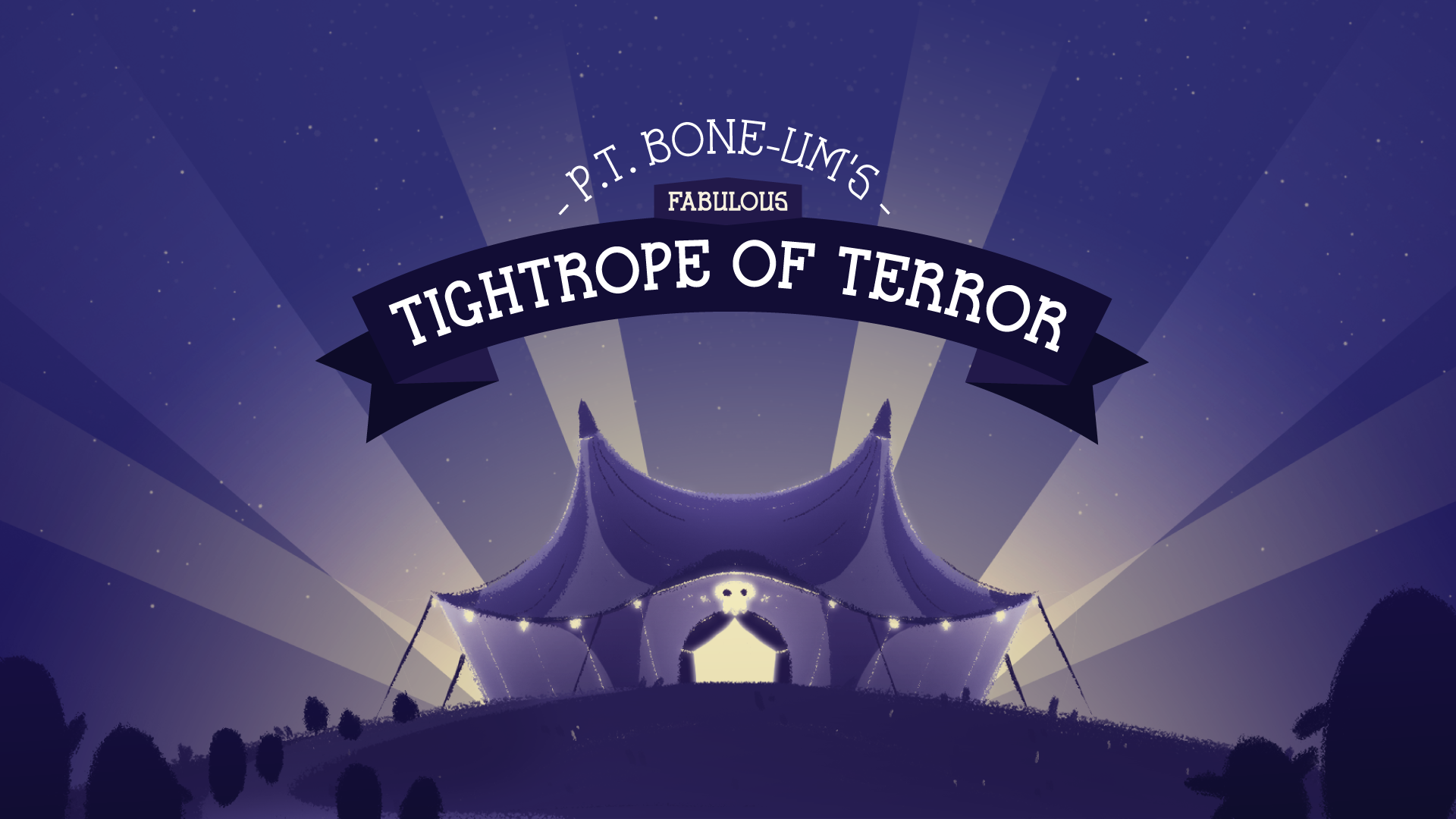 P.T. Bone-um's Fabulous Tightrope of Terror
A downloadable game for Windows
Come one come all, step right up and see a spectacle most astounding! Welcome to P.T. Bone-um Spooky Circus of Skeletons and Screams!
We have displays that will frighten, tableaus that will shock, and at the center of it all, the grand spectacle that towers above the rest (literally!): The Fabulous Tightrope of Terror, performed by our new rookie skeleton, the protégé of our fearless ringleader P.T. Bone-um himself! Watch as he crosses from side to side on his unicycle holding on for dear death!
Note to attendees: We are having technical difficulties with our lights. Please refrain from flash photography or throwing things at the performer, as anything that could endanger his afterlife might be catastrophic. We apologize for any inconvenience, when you cannot enjoy the sights of the act, please enjoy the sounds.

⚠️ Update now available! (October 6, 2021)
We have now released a post-jam version that remains on the same scope as the Ludum Dare submission, but adds a host of gameplay improvements (from level adjustments to "coyote time" jumps) as well as all the sound effects that we had made but couldn't integrate in time. This version is still challenging but a lot more fair, so please try it if you enjoyed the initial release!

How to Play
Progress your way to the end of the tightrope, jumping from rope to rope and avoiding the obstacles hurled at you!
Just because the lights go out doesn't mean the obstacles will stop! Look ahead at all times and try to dodge!
Only one control, jump with the spacebar (or click 🖱️)!
Credits
Programming: Kyrio | Twitter

Art: Hélicule | Twitter | Instagram
Sound Effects: Saad Memon | Website and Noah Maruyama
Music: Zachary Pinkham | Website | Soundcloud | Instagram
Powered by Godot and Wwise
Download