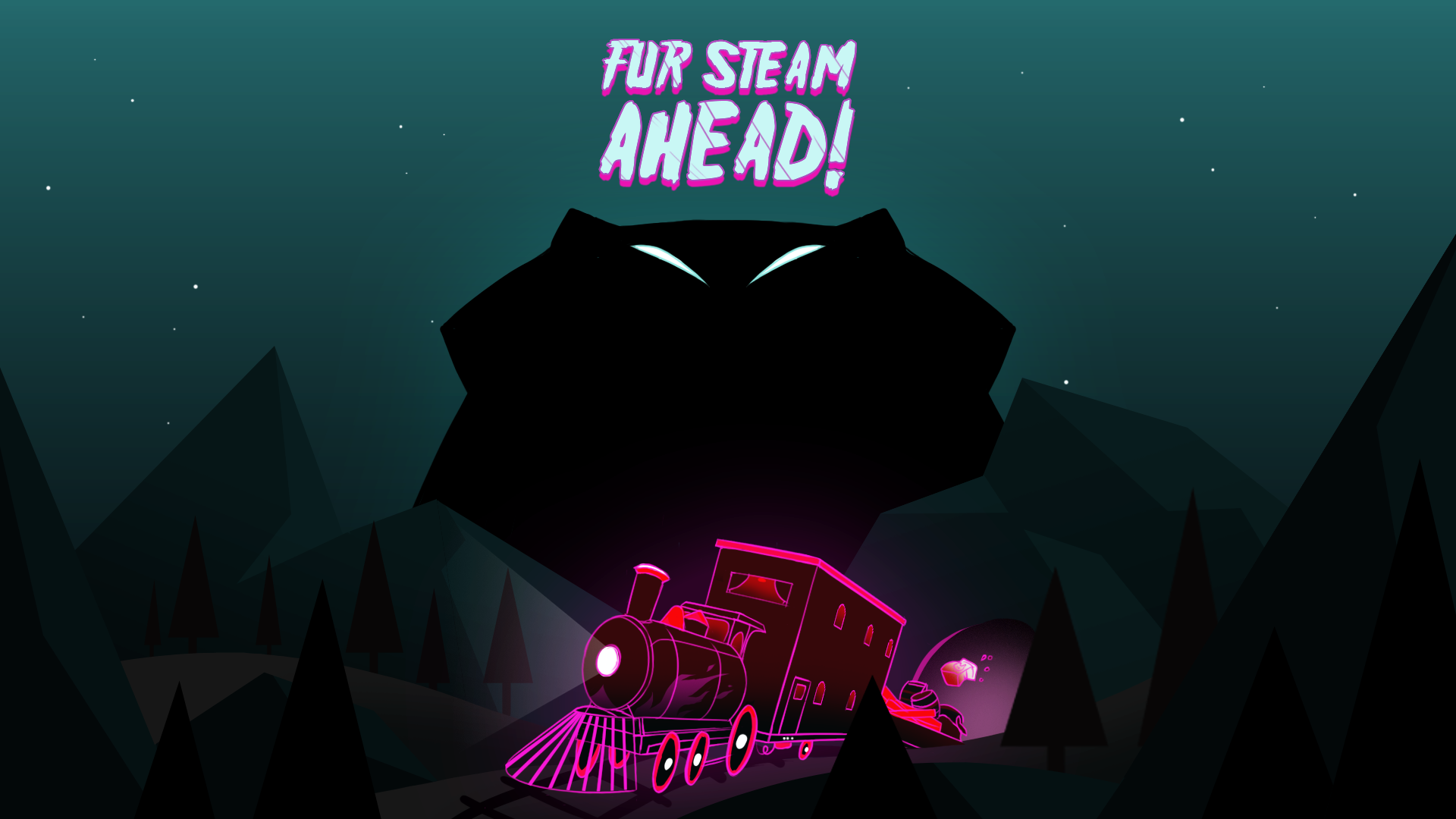 Fur Steam Ahead!
A downloadable game for Windows
Key art by @helicule ;)
Do you like Cookie Clicker but wish a giant cat was trying to eat you the entire time?
You're just a humble ghostly train conductor, trying to make an honest after-living carrying your ghostly passengers and ghostly cat food from town to town, but a monstrous cat got whiff of your load and won't stop until he's taken all your kibble and your life!
Maybe, just maybe you can outrun him! At least you can try! Keep an eye on your weight and speed, drop what you can to lessen your load and burn what you can to speed up—but be careful, some things are irreplaceable, and if you toss too much cargo too quickly the cat will just ignore it and chase you even faster!
Tread that line carefully and keep your train running for as long as you can… but don't get your hopes up. It looks like this is the way the world ends. Not with a bang, but with a meow.
Good thing you're already dead!
How to Play
Click on objects to toss them off the train!
… that's it!
Credits
Programming: Kyrio | Twitter
Art: Hélicule | Twitter | Instagram and Audrey Copin | Instagram
Sound Effects: Saad Memon | Website | Instagram and Noah Maruyama
Music: Zachary Pinkham | Website | Soundcloud | Twitter | Instagram
Powered by Godot and Wwise
Download
Install instructions
Unzip the file and run fur_steam_ahead.exe. Make sure the .pck file and DLLs are right next to the executable.